Picking 34 Pounds of Roma Tomatoes and Several Steakhouse Tomatoes
Last updated on
Now that it is towards the end of the summer season it is time to start harvesting and making meals out of my fruits and vegetables. Tomorrow my Roma tomatoes will be made into sauce while my larger steakhouse ones will be sliced up and placed into sandwiches.
I have plenty of Roma tomatoes that I could make another batch of sauce once I use all the ones that I picked this afternoon. It all depends on what I am in the mood to make when I start picking all the others that I have left.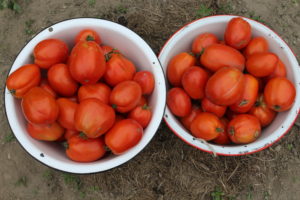 I also picked some more steakhouse tomatoes as well which will be best used as sandwich rather than making into sauces. Although they can be made into a salsa dip which is quite good and another way to utilize these large fruits.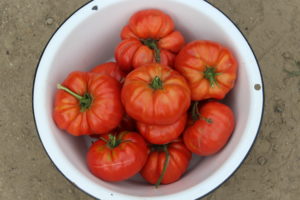 My melons are still growing and are probably now working on the sugars rather than growing more in size. The first melon will most likely be the cantaloupes which I tested the stem that connects to the fruit and I would say another few days and it will be ready for picking.
My watermelons still have some time left and will not be ready for some time. I would say by mid to late September they should be done and ready for picking and eating.