Some of The Last Vegetables That are Still Growing
Last updated on
So far the real cool weather has not arrived and that means that I should still see production from some of the plants that are still left. For instance my beans are producing another set of beans and I should have a larger harvest than what was displayed today.
It looks like most of my tomato plants are done except for my cherry tomatoes and just a couple of my steakhouse plants. All the Roma tomatoes for the season have been picked and today I think I picked some of the last of them.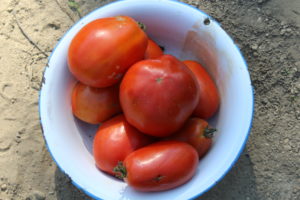 I did pick some more cherry tomatoes since I hadn't picked them for a couple of weeks many of them have finally turned red and ripe. I am sure I will have more to pick in the near future, but I am not sure if I will get a larger harvest than I did this afternoon. This is most likely the last big harvest of cherry tomatoes.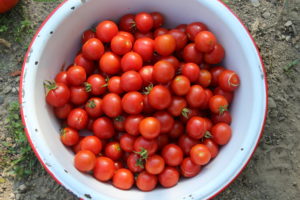 As I said my bean vines are actually doing very well and are producing some more beans. This is like a second wind of beans that I will be getting from my vines and will almost certainly be the last large harvest of the season. As long as warm enough weather is upon us my beans should continue producing pods.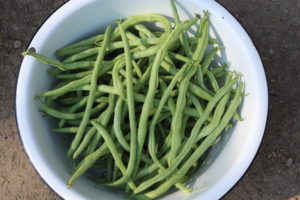 Most of my cantaloupes have been harvested and the last melons of the season are just a couple of good sized watermelons that are left. I will be harvesting them later because they do take some time to ripen unlike cantaloupes which happen to ripen quite quickly.
I also still have pepper plants that are growing and I am still seeing buds on them which means more peppers hopefully. These plants can last long into the fall and let's see if these plants will last as long as possible for more vegetable picking.