Large Harvest Full of Tomatoes, Peppers, Cucumbers, and More
Last updated on
This weekend was a good time to get some more fruits and vegetables from the garden. This Friday it rained pretty well and many of my plants needed it. After a rain is a good time to start picking as much as possible. Luckily I had plenty of vegetables that needed to be harvested and that is what I did between yesterday and today.
I first started out with some of the easier cucumbers and pickles that needed to be harvested. Although the only cucumbers that I picked were all from my pickle plants and my regular cucumbers I think are done for the season.
There is one plant left, but I am pretty sure it is done for this year. I do still have a couple pickle cucumber plants left and hopefully they will keep producing for as long as the weather holds out. Yesterday I picked ten good sized pickle cucumbers which I plan on pickling sometime this month.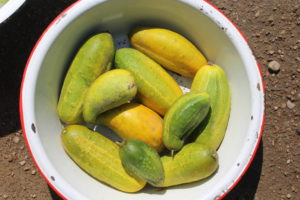 Next I went onto my pepper plants which are still producing flowers and peppers. They can withstand the cooler weather and my last all the way into the fall if it is not too cold. I got five peppers and they should last some time before I have more to pick.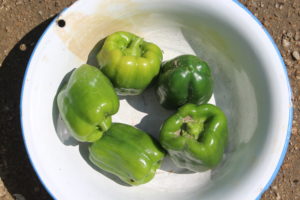 From yesterday the second to last harvest I did was of mainly my cherry tomatoes. I did have some steakhouse tomatoes and a couple of Roma tomatoes that had fallen during the rain on Friday. I actually collected over 100 cherry tomatoes from all of my five plants.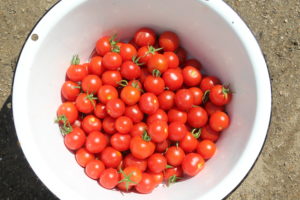 My very last harvest was my pole beans. There were some beans that were ready and I wanted to pick them from the plants before they started turning yellow. I didn't pick as many as previously, but there was enough to make a few meals from.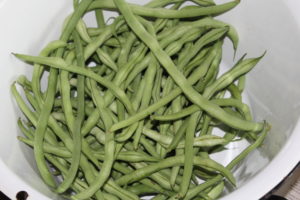 Today some of my corn was ready for picking and I don't want to leave them out too long otherwise they will get hard and not very enjoyable. I only picked four of them which is enough for a small meal. I could cut them in half and make two meals out of it, but I like eating these large ears so I probably will not cut them.