Week of Rain with Many Harvests to Make up for
Last updated on
I just spent about a week inside due to the weather that gave us plenty of wind and rain. I was able to pick what needed to be harvested before the storm, but I had many things that were ready during the end of this week. Today I took the time to pick everything that was ready for harvesting. This will include pumpkins, beans, an eggplant, peppers, and some tomatoes.
I will be starting off with my pumpkins since I haven't been talking about them much. Even though they were small this season I am not worried because I still have plenty of pumpkin stuffing from previous years that I had sealed into jars.
I had a total of five pumpkins, but one of them was pretty rotten and I just cut that up and will be using it for compost at this point. I removed as much of the seeds as possible to prevent them from sprouting when I start using the made compost. One of them was at the beginning stages of going bad and I just removed the seeds and will probably bake them today since they are still edible.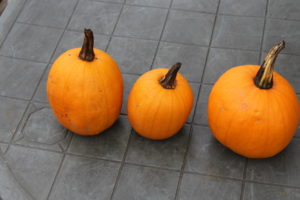 As I have previously said in other blog posts my beans are in the second phase of beans and this is just a second wind that my vines are having. I don't know exactly how much more they can produce, but for the moment I got a pretty good amount this afternoon. Nine and a half pounds is the final total of beans from today.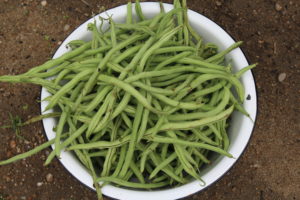 Peppers were probably the best plants this season or at least towards the end of the season since they can withstand cooler temperatures better than all my other plants. They are still growing producing peppers and many of them have dozens of flowers which means more peppers to pick in the future. Today I picked a dozen of them which will be put to good use in salads and pizzas.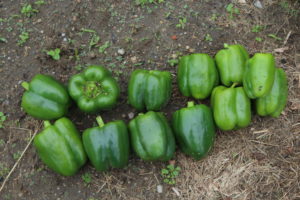 I also picked a few cherry tomatoes and steakhouse tomatoes, but it was just a few of each. Here are just some of the cherry tomatoes I picked today.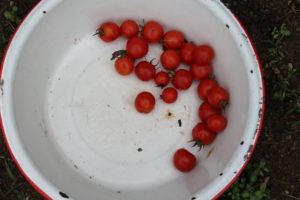 I also wanted to note that one eggplant was also picked this afternoon.  I think I can definitely make something out of this, but the question is what.