Watermelons and the Last of the Season Harvests
Last updated on
I would say about now is pretty much the end of the season and all that I need to do is some cleanup for next year. This week I picked the only two watermelons that I planted and some last cherry tomatoes that are still growing. I also had a few peppers that were perfect for picking.
In total I got 28 pounds of watermelon this year from the two that I picked this week. The biggest one was 21 pounds and the other was seven. It is not as big as last year, but still two perfectly good sizes and as long as they are ripe and edible it doesn't matter the size.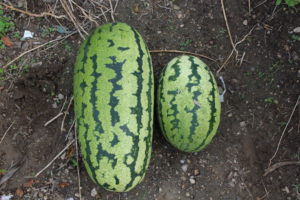 On the same day I had some more cherry tomatoes to pick along with some peppers. At the moment these are the two plants that are continuing to produce. Although my cherry tomato plants have stopped growing there are fruit on the plant that I am waiting to ripen.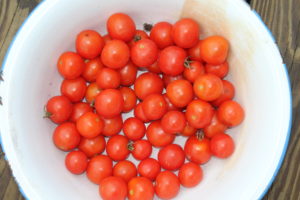 On the other hand there are buds and flowers still on my pepper plants and as long as they keep growing I will still be feeding them and picking the peppers. They probably don't have that much time left in the season now that the sun is not out as much and cooler air is arriving especially at night.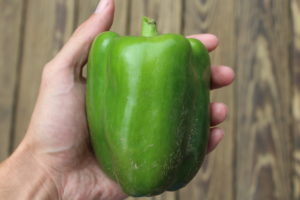 I also had some of the last beans picked this afternoon. The posts that are holding them up will be removed from the garden and put into storage. This is the last of the beans that I could get from the vines. It looks like that the end of the 2017 garden season is over.
On the other hand I still have my carrots to dig up which usually is done the week of Thanksgiving.  Once these vegetables are harvested then the gardening season is officially over.